Health & Safety Policy
It is the policy of Premier Electrical Engineers & Contractors Ltd, approved by its directors, that operations carried out by the Company are in accordance with the requirements of the Health and Safety at Work Act 1974 and other regulations, as detailed within the company health and safety policy, both in the spirit of these acts and their legal obligations. The Company accepts its responsibilities towards its employees and any other person who may be affected by the work undertaken by the Company.
Mr Paul Gaskell has been nominated as the director responsible for implementing this policy and his duties, and that of all employees, are detailed in the Company's safety manual.
If incidents are to be avoided, good working practices will be required. Therefore all staff shall familiarise themselves with their duties as detailed in the safety manual. All employees have a part to play if high standards are to be achieved and maintained.
The Company requests that all employees take a pro-active role in improving health and safety performance through regular site meetings on larger contracts, or through the designated contract manager on smaller projects, and invite suggestions on how methods of work can be improved.
Mr Paul Gaskell, who will be available to advise all employees on matters relating to health and safety, will monitor the operation of this policy.
A full copy of our health and safety policy is available on request.
Environmental Policy
Premier keep all employees informed of all legislation, regulations and codes of practice with regards to environmental matters relevant to operations. Premier are committed to ensuring that personnel are aware and adequately instructed in the requirement of legislation and take all other reasonable actions to ensure compliance.
Premier takes all reasonable precautions to prevent environmental damage. It will at all times endeavour to keep clean and tidy sites and to avoid pollution of the air, ground or water by noise, fumes dust or the disposal of construction materials
.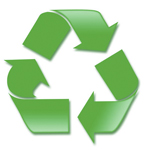 Wherever viable and consistent with its clients' instructions we use materials and products from sustainable sources and that are re-usable or re-cycable.
As a company we make every effort to conserve the use of materials and of energy and where viable collect waste materials for re-cycling.